Blog

ARE YOU A FUSSY EATER?
Unfortunately I am not. I will probably look down my nose at anyone who is a fussy eater, but I will look on the bright side. I can eat anything they don't finish. I just can't handle spicy food at all. But still I am not that much of a fussy eater. I'm never afraid to try something new, even if that occasionally means eating things that make me want to be sick in my mouth (like eating bar of chocolate after I deep into ketchup). Yuck!!!

Read more


In the northern hemisphere, summer is the warmest season of the year; extending from the summer solstice through to the autumnal equinox. This season introduces the rainy season, because of the heat, water is evaporated and the vapours are safely stored in the atmosphere; in turn these vapours are turned into clouds that fall as rain. Summer is especially warm because during this time that part of the earth directly under the sun and its rays are focused on the area, drying up ponds and lakes, this can lead to a scarcity of water. And for most people this time of the year is associated with fun as school break for the holidays and most offices are not fully active. Summer brings back lots of outdoor activities that are impossible in the freezing cold winter. Most people have picnics, visit beaches and parks to relax and unwind them under clear skies.

Read more


Accidents or mishaps keep happening every day every now and then. Some mishaps are unnoticeable or are a nuisance, other get serious and unavoidable. One trips and falls over a cat or dog, another crashes into a pole and another steps on a banana peels and slips like a skater. Such accidents are alright as they harm only slightly and happen almost every day. Sometimes when an accident takes place due to the rashness of people and causes harm to others, they become serious and alarming. Therefore, one should be careful on the road and in public places so as not to harm oneself as well as others.

Read more

Idul fitri is one of the biggest Muslim festivals. The word "Id" means happiness, literally means breaking of fast. Therefore Idul Fitri is celebrated on the first day of Shawal, the tenth month in the Muslim calendar, to mark the end of a month of long fasting during the month of Ramadan. It is celebrated with great enthusiasm and with great fervour throughout the country. Id is perhaps the only festival that lays great importance on sacrifice and purity of life. It teaches us the value of love, brotherhood and sympathy. Muslim keep fast for a month so that their souls are purified. They pray five times a day and give food to the poor and the needy. They cherish a belief that Allah has given them health, strength and opportunities in life to fulfil their obligations of fasting and doing other good deeds during the month of Ramadan.

Read more

Ramadhan is the ninth month of the Islamic lunar calendar ( a calendar measured by the cycles of the moon). Ramadhan is thought of as the holiest month. The month begins as soon as the new moon is seen. Muslims have to go without all food, drink, any kind of tobacco use and any kind of sexual contact between dawn and sunset. Other things Muslims should do are refraining from lying, gossiping, abuse and all other bad deeds. All obscene sights and sounds should be avoided. This is done so that the mind can be clean of bad thoughts. The act of fasting redirects the heart and mind from the world, and directs it to God. When a Muslim has an ''urge'' he / she is told to think of Allah. This raises the level of God- consciousness.

Read more

Choosing a favourite season would be difficult because they are all special to me. They each have something to offer and are unique in every way. Winter is one my favourite because it is so beautiful to see everything covered with a white sheet of snow (too bad that snow never falls during winter in Hong Kong). Summer is great because school is on break and you can go to sleep late and wake up late. You can also relax in the pool on a floating lounge chair while enjoying a cold drink as the ultimate experience. Autumn is also a great season because all the colourful leaves fall even though they are a hassle to pick up, especially in the pools. You can have fun walking with friends and admiring the different shades of colours on the leaves. The different colours warm your soul.

Read more

Would you be able to have a normal and prosperous life without having an education? I think most people would not be able to have one without education.  Education plays a critical and most important role in our lives. We must dedicate most of our time to education in order to have a stable and better future. However, what about the people who live the life in poverty? Is education really the way for the poor to escape poverty?

Read more

11 October 2017 Foreign Domestic Workers In Hong Kong
Congratulations to Thomas Lowe, University of Manchester, whose undergraduate dissertation on "Foreign Domestic Workers In Hong Kong: Can Empowerment Break The Commodification Of A Workforce?" has just been published by the International Domestic Workers Federation at http://idwfed.org/en/resources/foreign-domestic-workers-in-hong-kong-can-empowerment-break-the-commodification-of-a-workforce/.

TCKLC was pleased to help Tom with some of his research while he was in Hong Kong; to quote from the abstract to his paper:
"The aim of this dissertation is to understand how exclusion and exploitation disempower Foreign Domestic Workers (FDWs) in Hong Kong. Furthermore it aims to show how empowerment organisations and charities can empower the FDW. The final aim is to discuss whether the effort of empowerment organisations and charities actually makes a real difference to the lives of FDWs. ... Once completed this dissertation found that exclusion and exploitation are rife in Hong Kong. It also found that empowerment organisations and charities had a positive lasting effect on the empowerment and self-confidence of FDWs."


28 January 2017 Chinese New Year 2017, year of the Rooster!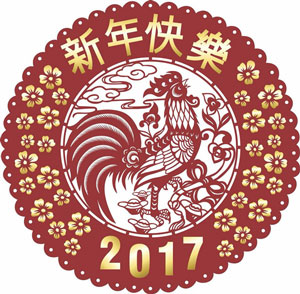 TCK Learning Centre sincerely wishes you a very happy Chinese new year!. May the Year of the Rooster bring you health, happiness and prosperity. "Kung Hei Fat Choi!"."Gong Xi Fa Cai!"


TCKLC Improving the World
TCKLC is delighted, and honoured, to be listed as one of the "Ten Innovative Social Enterprises that are Improving the World"! Many thanks to Lifehack for your support and the encouragement it gives us! See Lifehack article


23 October 2016 Migrants' Health Matter Community Day

29 May 2016 Sing for Her

Many people in Hong Kong will have enjoyed TCKLC members' performance of the classic song Kebyar-kebyar in "Sing for Her", an interactive public art project commissioned by the Hong Kong Museum of Art. Created by Dr Zheng Bo of City University of Hong Kong's School of Creative Media with the assistance of Jessica Tsui, Sing for Her is on display in in the public area just outside the museum in Tsim Sha Tsui until at least 29th May 2016 - in addition to its home at singforher.net - and has been well-received by public and press alike.

Some good news: Sing for Her is also now on display in Shenzhen at OCAT Loft as part of the Adrift exhibition